Audrey Murdick – Wiki, Age, Height, Twins And Other Facts About The Actor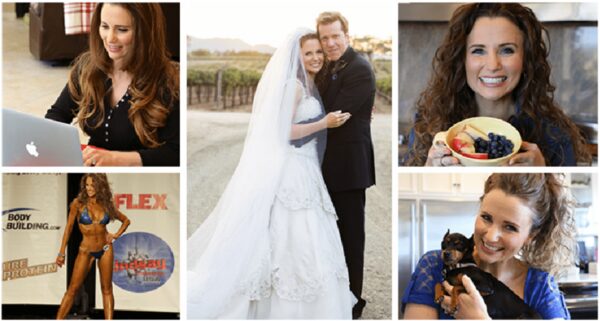 Audrey Murdick is the famous wife of American ventriloquist and comedian, Jeff Dunham. On her own, she is an accomplished certified nutritionist, a competitive bodybuilder and personal trainer and actress. She is known to many women as an inspiration to those who are out of shape as she was before.
Her journey to gaining a slim and athletic body motivates many people, especially women who want to lose excess body mass.
Biography, Age
Audrey was born to Steve Murdick and Sally Murdick on August 29, 1980, in California, USA. She is of white ethnicity and of course, holds an American nationality being born in Norco, California.
As a teenager, she was quite obsessed and started eating healthy in conjunction with trying different weight loss methods to reduce her weight, notably yoga and spin lessons. At age 21, she weighed her heaviest and still no matter how hard she tried, she didn't see an appreciable improvement in her weight loss efforts. This led her to a more extreme sports – bodybuilding, under a personal trainer. She began to see the results she had always wanted to see and even started enrolling in fitness competitions which she was successful in several of them at that time. This new fulfilment she found in being in charge of her body shape and weight also motivated her in being a nutritionist. Thus, she found her career in getting people into shape.
Read Also: Holly Holm Bio, Husband, Net Worth, Height, Weight and Body Measurements 
Aside from being known in the body fitness and wellness industry, she has also acted in a couple of movies which include The Thieves Guild of 2015, her famous role as Jeff Dunham: Minding the Monsters in the 2012 movie and Achmed Saves America of 2014.
Today, she still mentors and coaches people on fitness and adopting a healthy lifestyle. On her website, she gives healthy and delicious recipes for fat loss, life and sanity, body talk and good eating. She said it excites her to be able to help people achieve a kind of balance in their own lives.
Family: Twins