Dan Fouts is widely regarded as one of the best professional football quarterbacks to have ever played the game
Most professional sports have a long list of 'greats' or those players who have managed to climb to the top of their game, accomplishing unbelievable feats in the athletic worlds they occupy. When it comes to the most followed league in the U.S., the NFL, there are plenty of football superstars that come to mind.
Tom Brady, for example, is the most decorated and arguably most talented quarterback in today's American football environment. However, because the league is over a hundred years old, fans must not forget those early QBs who made a name for themselves back in the day. One of these players is undoubtedly Dan Fouts. Here we take a brief look into the former Chargers quarterback's life and remarkable football career.
Early Life
Dan Fouts is a San Francisco native, born and raised in the California coast-hugging city. He started playing football in high school and was already promoted to varsity starter during his sophomore year. Although he was not very well-known in the football world at the time of college scouting, he was ultimately offered a scholarship to attend the University of Oregon and play for the Ducks football program in the Pac-12 Conference.
The magnitude of Fouts' talent was evident after his time with the Ducks, and he became one of the earliest inductees into the school's athletic Hall of Fame. Fast forward to today and dozens of different names occupy this list, with the Ducks football program being one of the best in the Northern division. In fact, nowadays they are even listed as top contenders under Pac-12 Conference Winner Betting Odds outlined by expert pundits. Fouts time at Oregon was an essential precedent to his professional career-one that would bring even more achievements..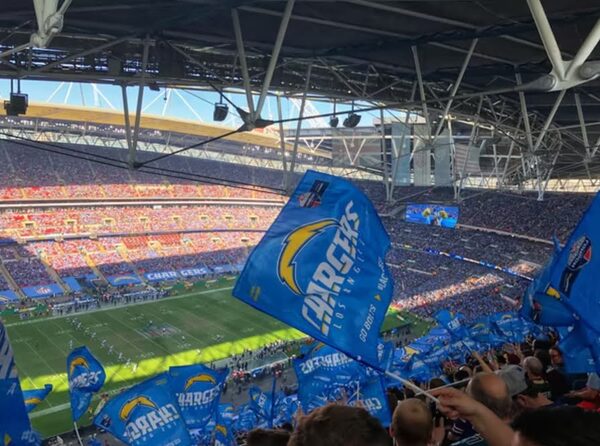 An alumni of the University of Oregon, Fouts was the quarterback of the San Diego Chargers for a whopping 15 seasons
Professional Career
After just two years playing college ball, Fouts was picked by the San Diego Chargers in the third round of the 1973 NFL Draft. At this point in time, recruiters had little to no idea that Fouts would become such a success, ending his quarterback career with a jaw-dropping 40,000 passing yards. Aside from being a six-time Pro Bowler, Fouts is most famously known for becoming the very first NFL player to throw for 4,000 yards in three seasons (1979-1981) consecutively. For both Chargers fans and management, even after more than four decades, Fouts is widely considered to be the best quarterback the franchise has ever had.
Life After Football
After 15 seasons with the Chargers, Fouts retired from football in 1987. He went on to become a football analyst for a variety of different TV broadcasters from CBS to ABC Sports, ESPN and more. He also did Chargers game commentary on radio shows for many years. Today the 70-year-old Hall of Famer resides in Bend, Oregon and is a devout Ducks fan.