Former NBA point guard Jarrett Jack has undergone a career transition following a 13-year career in the league.
Jarrett Jack Age/Biography
Jack was born to Carlton and Louise Jack in Fort Washington, Maryland, on October 28, 1983. He went to four high schools –  DeMatha Catholic High and St. Vincent Pallotti High in Maryland, as well as Mount Zion Academy in North Carolina and Worcester Academy in Massachusetts.
Jarrett Jack ranked ninth among point guards in the country and was listed as the No.40 player in the nation in 2002. He was considered a four-star recruit by Scout.com.
Jack went on to play for Georgia Tech in Atlanta and helped fire them to the NCAA Finals in his sophomore year, during which he averaged 12.5 points and 5.1 assists per game. He averaged 15.5 points and 4.8 assists in his junior and final year with the college.
The 38-year-old would waive his senior eligibility to declare for the NBA Draft. He did graduate, however, earning a degree in business management in 2014.
 Jack was selected as the 22nd pick of the 2005 NBA Draft and was immediately traded to the Portland Trail Blazers in exchange for Linas Kleiza, the Blazers' 27th pick, plus their 35th pick in Ricky Sanchez.
Jarrett Jack played as the backup guard to Steve Blake and Sebastian Telfair as a rookie but would get the starting role after Blake was traded to the Milwaukee Bucks and Telfair to the Boston Celtics during the 2006 offseason. His minutes increased significantly under head coach Nate McMillan yet Blake would return for the 2007/08 season, pushing him back to the bench.
The Blazers traded Jack to the Indiana Pacers along with Josh McRoberts and Brandon Rush in exchange for Ike Diogu and Jerryd Bayless. He signed a four-year $20 million offer sheet from the Toronto Raptors in July of the following year that the Pacers opted not to match.
The former Georgia Tech star was later part of a trade that saw him join the Charlotte Hornets along with Marcus Banks and David Anderson for Peja Stojakovic and Bayless.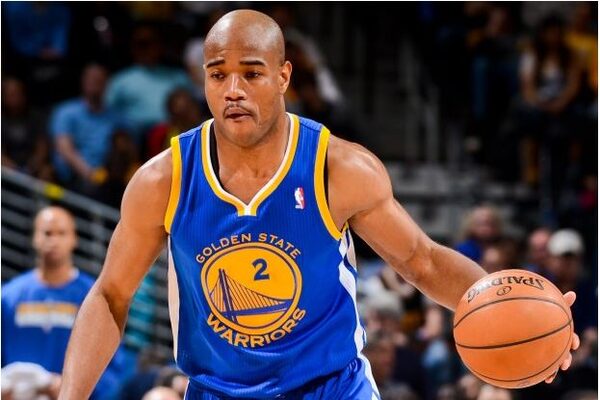 Jarrett Jack Stats
He was involved in a three-team trade including the Golden State Warriors and Philadelphia 76ers in 2012. The Warriors got Jack and sent Dorrell Wright to Philly.
While with the Warriors, Jack posted a 30-point and 10-assist double-double against the San Antonio Spurs that made him the first player to put up such numbers from the bench since Magic Johnson did so in 1996. He finished third in the voting for the Sixth Man of the Year award at the end of that season.
The guard joined the Cleveland Cavaliers in 2013 before a move to the Brooklyn Nets in 2014 when the Cavs needed to clear space to facilitate the return of LeBron James following his four years with the Miami Heat.
He joined the Atlanta Hawks in July of 2016 but was waived by the team in October due to an injury that left him unable to practice or play in the preseason. He returned to the Hornets via a 10-day contract and was unfortunate to tear his right meniscus.
Jack signed for the New York Knicks in 2017 and, in a game against the Hawks, scored 10 points and made a season-high 14 assists. He scored a season-high 19 points in another game against Atlanta. Jack posted his first triple-double in six years during a game against the Chicago Bulls, scoring 16 points along with 10 assists and 10 rebounds.
The Knicks, of course, were far from what they've become under new management and coaching and were languishing in the Eastern Conference. They aren't particularly hot right now but Tom Thibodeau is more than capable of turning things around and fans can take chances on their odds as the BetMGM New York app recently launched. Jack signed with the New Orleans Pelicans in September of 2018 and was waived the following month. He went to play with the Sioux Falls Skyforce but would only manage a single game as he suffered a serious knee injury and missed the rest of the season.
He joined NBA G League Ignite in January this year but has since taken up a job as an assistant coach with the Suns.
While he was still keen on playing another season with the G League Ignite, turning down offers to take up a coaching role on a number of teams, he could not turn down the offer from Phoenix when his agent let him know they'd called.
 "He was like, 'Hey man, Phoenix called. They want to know if you are open to joining their coaching staff.' And I was like, oh wow. That opportunity felt a little different," he explained.
Having played alongside Chris Paul under Monty Williams for the Hornets and was teammates with GM James Jones in Portland, the opportunity was one he had to seriously consider.
 "Me and CP are family," Jack declared. "I know what they're about."
 Jack now works as a player development coach, specifically with the team's point guards.