Sanoop Poudel is a professional singer of Nepal. Sanoop was born in Shillong, India. He is the youngest among four siblings. He rose to fame after a singing contest had come up, called Geet Bahar, run by Gulshan Kumar in Mumbai. The contest was conducted by the T-series production house and broadcast on Doordarshan channel. Sanup was at the age of nineteen when he applied for this contest and was finally selected.
| Name | Sanoop Shrestha |
| --- | --- |
| Date of Birth | 1975 |
| Birth Place | Shillong, India |
| Nationality | Nepali |
| Birth Sign | Aquarious |
| Education | Ethnomusicology at KU |
| Height | 6 feet |
Sanoop Poudel Early life and Education
He learned the classical music, under the singer Shukla Dham, after completion of his bachelor education in Ethnomusicology at the Kathmandu University. A few after completion of this education, he got a chance to enroll in School of Oriental and African Studies in the UK for about half a year. Born and raised in India he came to Nepal in the year 1997 as a young musician. He registered for vocal lessons from Prabhu Raj Dhaka as some school lessons and also private classes outside of school.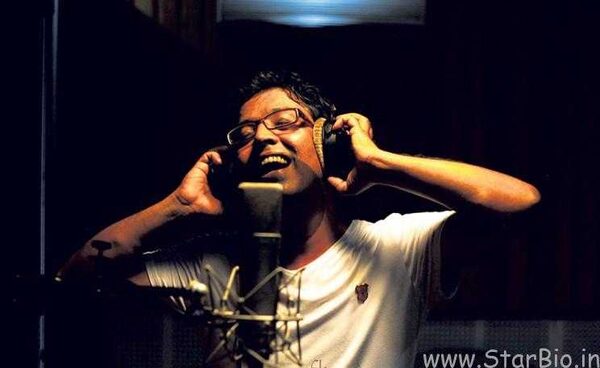 After he completed all his academic course he eventually released the single Samjhana Aaidinchha, which proved an instant hit with Nepali audiences, and it was followed by the launch of his first album, Voice, in 2004. His debut album made him a star in the country following a number of packed performances in various parts of the country. Besides his second album Rays, came out in 2008, and notched up yet another success.
Paudel eventually took up work as a music teacher at St Mary's School, which he has been at for the past nine years. He has now dozen of album or production that includes Mero Euta Saathi Chha, Manjari, and much more. He is currently working for Maun which is set to release soon.
Sanoop Poudel song
Currently he is working for the international franchise show The Voice Of Nepal. He has been working as a coach along with Pramod Kharel, Deep Shrestha and Abhaya Subba. He had 14 touch contestants in his team namely "Team Sanup".