Taylor Cole (born April 29, 1984) is an American actress and former fashion model.
Born and raised in Arlington, Texas, Taylor Cole had a fulfilling high school experience. Proving to be a gifted athlete, she played on her high school's volleyball team and traveled around the country with the Junior Olympics squad.
Her stunning good looks also allowed her to travel around the world as a professional model doing photo shoots in Italy, France, Germany, Australia among many other countries.
Taylor had recently relocated to New York City to pursue her modeling career further when the opportunity to guest-star in the pilot of Summerland (2004) arose.
She was visiting her mother and step-dad (Shawn Christian) in Los Angeles when she landed an audition with the Summerland (2004) producers. She won them over and the recurring part became a regular role.
Early life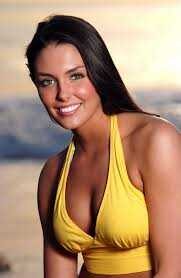 Cole was born in Arlington, Tarrant County, Texas. Cole attended Mirabeau B. Lamar High School, where she traveled with the Junior Olympics volleyball squad and also got her start as a model. Cole later moved to New York to further her modeling career. She has appeared in commercials and advertisements for Crest toothpaste, Old Spice, and Dooney & Bourke handbags.
Modeling
Though Cole has mainly focused on acting, she is still signed to Los Angeles agency Nous Models Management.
Career
After visiting her mother, Deborah Quinn, and stepfather, actor Shawn Christian (parents of her half-brother Kameron Christian), Cole landed an audition for the WB series Summerland. She won the role of Erika Spalding in 2004, relocating to Los Angeles to film the series.
Cole appeared in Ryan Cabrera's "True" music video, Bullet for My Valentine's video for "Tears Don't Fall" and Papa Roach's video for "Scars".
She guest-starred in The WB show Supernatural episode titled "Provenance", where she played Sarah Blake, an art dealer and later reprised the role in Season 8's "Clip Show" episode. She had a guest role in an episode of the CBS show NUMB3RS and appeared in an episode of CSI: Crime Scene Investigation as Bianca. She starred as Desiree in the horror remake, April Fool's Day. Cole had a part in the film 12 Rounds, produced by WWE films and starring John Cena.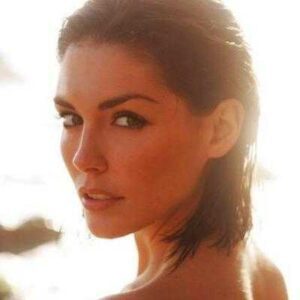 In December 2008, Cole appeared as Private Rachel Mills in the Heroes webisode series, The Recruit, and subsequently joined the main series in a recurring capacity playing the same character as at the start of 2009. She starred alongside Tiffany Shepis in The Violent Kind. She played the role of "Hot Neighbor" in the short-lived TV show Secret Girlfriend in 2009.
In April 2010, she guest-starred in the NCIS episode "Guilty Pleasure" as DC escort Charlotte Cook. From September 2010 to May 2011, she starred in The Event as Vicky Roberts, an assassin for a covert group.
In October 2011, she starred in the music video for The Walk by Mayer Hawthorne. In November 2011, she was cast in CSI: Miami in the recurring role of Samantha Owens, a lab technician. In 2012, she had a recurring role in the A&E series The Glades as Jennifer Starke.
Since 2016, Cole has starred in several Hallmark Channel made-for-TV movies including Appetite for Love, My Summer Prince, Christmas In Homestead, The Art of Us, Christmas Festival of Ice, One Winter Weekend, Falling For You, One Winter Proposal, Matching Hearts, Ruby Herring Mysteries: Silent Witness, Ruby Herring Mysteries: Her Last Breath and Ruby Herring Mysteries: Prediction Murder
Personal life
On June 20, 2020, Cole and producer Cameron Larson were married in a livestream ceremony from Lake Tahoe.
Movies
| | | |
| --- | --- | --- |
| Year | Title | Role |
| 2006 | All You've Got | Kaitlan |
| 2008 | Loaded | Alex |
| 2008 | April Fool's Day | Desiree Cartier |
| 2008 | An American in China | Jennifer |
| 2009 | 12 Rounds | Erica Kessen |
| 2010 | The Violent Kind | Shade |
| 2012 | Melvin Smarty | June |
| 2013 | Sins of the Preacher | Brianna Daniels |
| 2014 | Dumbbells | Rachel Corelli |
| 2014 | The Ganzfield Haunting | Becket |
| 2014 | Bad Blood | Lauren Malone |
| 2016 | Weaponized | Angela Walker |
Television
| | | | |
| --- | --- | --- | --- |
| Year | Title | Role | Notes |
| 2004–2005 | Summerland | Erika Spalding | Main role |
| 2006, 2013 | Supernatural | Sarah Blake | Episodes: "Provenance", "Clip Show" |
| 2006 | Numb3rs | Brandi | Episode: "Double Down" |
| 2006 | CSI: Miami | Taylor | Episode: "Dead Air" |
| 2006 | CSI: Crime Scene Investigation | Bianca Desmond | Episode: "Daddy's Little Girl" |
| 2008 | Finish Line | Jessie Chase | Television film |
| 2008 | Do Not Disturb | Tasha | Episode: "Work Sex" |
| 2008 | Heroes: The Recruit | Rachel Mills | Episodes: "It Was Nothing", "Do What We Have to Do" |
| 2008–2009 | Heroes | Rachel Mills | Episodes: "Our Father", "Trust and Blood", "Exposed", "Shades of Gray" |
| 2009 | Cold Case | Nikki Atkins | Episode: "Lotto Fever" |
| 2009 | Melrose Place | Trudy Chandler | Episode: "Nightingale" |
| 2009 | Secret Girlfriend | Martina | Recurring role, 6 episodes |
| 2010 | NCIS | Charlotte Cook | Episode: "Guilty Pleasure" |
| 2010–2011 | The Event | Vicky Roberts | Main role |
| 2011 | Two and a Half Men | Melanie Laughlin | Episode: "Thank You for the Intercourse" |
| 2011–2012 | CSI: Miami | Samantha Owens | Recurring role (season 10), 10 episodes |
| 2012 | Hawaii Five-0 | Hillary Chaver | Episode: "Ua Hala" |
| 2012 | The Glades | Jennifer Starke | Recurring role (season 3), 8 episodes |
| 2013 | Castle | Regina Cane | Episode: "Under the Influence" |
| 2013 | Addicts Anonymous | Julie | Episode: "Mistakes" |
| 2015 | Ballers | Stephanie Michaels | Episode: Pilot |
| 2016 | Second Chance | Jilly | Episode: "Palimpsest" |
| 2016 | Appetite for Love | Mina Jones | Television film (Hallmark) |
| 2016 | Below the Surface | Monica | Television film (Lifetime) |
| 2016 | My Summer Prince | Mandy Cooper | Television film (Hallmark) |
| 2016 | Christmas In Homestead | Jessica McEllis | Television film (Hallmark) |
| 2016–2017 | The Originals | Sofya Voronova | Recurring role (seasons 3–4) |
| 2017 | The Art of Us | Dr. Harper Higgins | Television film (Hallmark) |
| 2017–2018 | Salvation | Fiona Lane | Recurring role |
| 2017 | Christmas Festival of Ice | Emma | Television film (Hallmark) |
| 2018 | One Winter Weekend | Cara | Television film (Hallmark) |
| 2018 | Falling For You | Lacey Hathaway | Television film (Hallmark) |
| 2019 | One Winter Proposal | Cara | Television film (Hallmark) |
| 2019 | Ruby Herring Mysteries: Silent Witness | Ruby Herring | Television film (Hallmark Movies & Mysteries) |
| 2019 | Ruby Herring Mysteries: Her Last Breath | Ruby Herring | Television film (Hallmark Movies & Mysteries) |
| 2020 | Matching Hearts | Julia Palmer | Television film (Hallmark) |
| 2020 | Ruby Herring Mysteries: Prediction Murder | Ruby Herring | Television film (Hallmark Movies & Mysteries) |
If Like this article connect with StarBio Facebook, Twitter, Pinterest