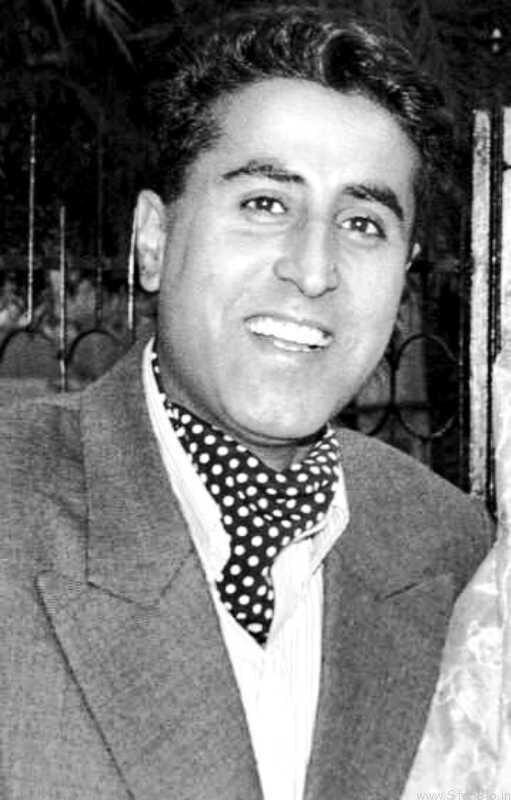 Captain Vikram Batra was a soldier of the Indian Army who was posthumously awarded the Param Vir Chakra; the highest and the most prestigious military decoration, awarded for an act of valour or self-sacrifice, in presence of an enemy. He was awarded the Param Vir Chakra for his exemplary actions in the Kargil War of 1999; he had led one of the toughest operations in mountain warfare in India's history.
Wiki/Biography
Captain Vikram Batra was born on 9 September 1974 (age 24 years; at the time of death) in Palampur, Himachal Pradesh. He received his primary education from his mother, then went on to complete his middle school from the DAV Public School in Palampur. He got admitted to Central School, Palampur for his senior secondary education. Batra was very popular in school and his teachers said that he was respectful to everyone. During his school days, he participated in many sporting and academic events and used to win most of them. His classmates stated that he used to sweep almost 75% of the prizes from the prize distribution ceremony every year. He had also participated in the National Level Table Tennis (Central Schools), representing the North Zone and the National Youth Parliamentary Competition.
After he completed his schooling, he took admission in DAV College, Chandigarh for B.Sc in Medical Science. In DAV College he was announced as the Best National Cadet Corps (NCC) for the Air Wing in two zones. This got him selected for a helicopter flight for 40 days in the Pinjore Flying Club in Gariran, Haryana. Later he was also selected for the 1994 Republic Day Parade in New Delhi.
During his B.Sc course, he was offered to join the Merchant Navy at a company in Hong Kong, however, he declined the offer; in determination to join the Indian Army. After completing his Bachelor's degree in 1995, he enrolled in Punjab University for an MA English course. He simultaneously started preparing for the Combined Defence Services(CDS) examinations and took a job as a part-time manager at a travel agency in Chandigarh. In June 1996, he cleared his CDS exam with flying colours. He left his course mid-way to join the Indian Military Academy (IMA) Dehradun.
Physical Appearance
Height: 5′ 8″
Weight: 75 kg
Eye Colour: Black
Hair Colour: Black
Family, Caste & Girlfriend
Captain Vikram Batra belongs to a Hindu family. He was born to Girdhari Lal Batra and Kamal Kanta Batra. His father is the Principal of a Government school, and his mother is a retired school teacher. He has a twin brother, Vishal, who works at a bank in Chandigarh, and two elder sisters, Seema and Nutan.
Vikram met his girlfriend Dimple Cheema in college, who was also studying MA English from Punjab University. They fell in love and had decided to marry after Vikram returned from the Kargil War.
Military Career
Vikram joined the Indian Military Academy (IMA) Dehradun, in June 1996 in the Manekshaw Battalion. After his training, he passed out from the IMA on 6 December 1997. He was commissioned as a Lieutenant in the Indian Army and was posted in the 13th battalion of the Jammu and Kashmir Rifles (13 JAK Rif) in Sopore, Jammu Kashmir in January 1998. He was sent to Jabalpur, before he joined his posting, for regimental training.
In March 1998, he was sent to the Infantry School at Mhow, Madhya Pradesh, for the Young Officer's Course, in which he was awarded the alpha grade. Thereafter, he was posted in a high militant activity area, where he led many operations and encounters against militants. Once in an ambush, he missed a bullet fired by a militant, which went past him, slightly touching his shoulders and killing a soldier behind him. Batra knew, that the bullet was meant for him and not the other soldier, he ordered his team to nab all the militants. Batra was saddened by this incident as he knew that his fellow soldier died an unexpected death.
In January 1999, he was sent on a Commando Course at Belgaum, Karnataka. The course lasted for two months and he aced this course. He was even awarded the highest grading upon completion, The Instructor's Grade.
In 1999, Batra visited his home during Holi on leave. He used to visit the Neugal Cafe; which was his favourite place to have coffee. The war had begun, and he knew he would be called upon soon. His unit received orders to head to Shahjanpur, Uttar Pradesh, but soon their orders were changed and were asked to move to Kargil, on account of the war. His battalion, the 13 Jammu & Kashmir Rifles (13 Jak Rif) were given orders to capture the Tololing mountain which they did successfully.
After the success of Tololing, his battalion was ordered to capture Point 5140; which was a strategically important mountain peak in the Drass region. Under the cover of artillery fire, they started climbing Point 5140 from the rear side, which was a steep climb and the Pakistani soldiers least expected an attack from there. They reached the top of the peak and took the Pakistani Army by surprise. Batra killed 3 Pakistani soldiers in hand to hand combat, and the whole battalion did not suffer a single casualty. They captured Point 5140 and recovered a lot of ammunition and heavy guns. Batra contacted his command post saying the words, Ye Dil Maange More; which was the victory call of his battalion. After the capture, Batra was promoted to the rank of Captain. His triumph was celebrated all across India as it was being played on millions of television screens.
Death
On 3 July 1999, the 13 JAK Rifles and the 28 Rashtriya Rifles jointly started the mission to capture Point 4875; a very important peak strategically as it overlooked 30-40 km of National Highway 1, all the military activity of the Indian Army and also the posts of the Indian Army, hence it was very crucial to regain control of Point 4875. Captain Vikram Batra was not apart of this mission as he was suffering from fever. The battalions started off the mission and proceeded towards the peak with success, but soon fell short of soldiers; due to heavy firing. Captain Batra approached his Commanding Officer and sought permission to go on the battlefield and help his fellow soldiers. Seeing this, many other soldiers requested to go with him. Batra was allowed to head out to the peak with 25 other soldiers. The team at the top was sent a wireless message that Sher Shah (Batra's Codename) was coming and would take charge upon arrival. The Pakistanis intercepted this message too, and as they knew who Sher Shah was, they broke into the Indian Army's wireless communications and threatened him. Batra was informed of the threat but he kept going.
He reached Point 4875 on 7 July 1999 to join the team. They attacked 2 of the enemy bunkers and destroyed them, but were taken by surprise when the Pakistani Army attacked them from a ledge nearby. Batra crouched and moved forward and threw two grenades to destroy a Pakistani machine gun position. He then attacked the ledge and took them by surprise by entering from the narrowest entrance, killing 5 Pakistani soldiers in a close quarter battle. This ferocious attack by Captain Batra and his men resulted in them gaining the upper hand. Only one Pakistani machine gun post was left. Batra led the charge and went forward alone, while his team followed, but he sustained severe injuries from the gunfire. He gained control of the post but an Indian soldier got injured. Batra asked a subedar to evacuate that soldier along with him, and when they were getting him out, he was shot by a sniper in the chest, followed by an RPG which hit him near the head. Batra collapsed after the hit and succumbed to his wounds. This led to an outrage among the Indian soldiers following which they captured the point 4875.
Captain Vikram Batra
Facts
Captain Vikram Batra was posthumously awarded the Param Vir Chakra, India's Highest Military Honour for bravery or an act of valour or self-sacrifice, in the presence of the enemy, whether on land, at sea, or in the air.
On 15th August 1999, his father received the Param Vir Chakra for his deceased son, from the former President of India K. R. Narayanan.
After his death, many places were named after him, the historic capture of point 4875; where Captain Vikram Batra lost his life, was named as Batra Top. A residential area in the Jabalpur Cantonment is named the Captain Vikram Batra Enclave. A hall at the Service Selection Centre in Allahabad, where Vikram Batra had given his CDS interview has been renamed as Vikram Batra block.
In 2003, a film was made about the LOC Kargil conflict. Abhishek Bachchan played the role of Captain Vikram Batra in the movie.
On 23 June 2010, the Indian Military Academy (IMA) unveiled a bust of Captain Vikram Batra to honour him.
A state of the art mess was also inaugurated by The Former Chief of Army Staff Gen VK Singh and was named, the Vikram Batra Mess, in the Indian Military Academy Dehradun, which could seat 1200 individuals.
In 2014, Captain Vikram Batra's mother, Kamal Kanta Batra, contested the general elections from the Hamirpur Constituency, Himachal Pradesh from Aam Admi Party (AAP). She lost the elections and quit the party after 11 months of joining; as she was not happy with the functioning of the party. She stated that she only contested the elections as Arvind Kejriwal had requested her personally.
On 17 April 2017, deeply hurt by the poor maintenance of the statue of Captain Vikram Batra, his father G. L. Batra, cleaned the statue himself and also offered the funds for the maintenance of the statue if the Government of Himachal Pradesh could not procure funds for it.
On 9 September 2018, a statue of Captain Vikram Batra was unveiled in the Shaheed Captain Vikram Batra Degree College on his birth anniversary by Health Minister Vipin Singh Parmar.
On 28 February 2018, Captain Vikram Batra's Statue was unveiled at the National War Memorial in New Delhi, by Prime Minister Narendra Modi.
In an upcoming biopic about Captain Vikram Batra, produced by Karan Johar's Dharma Productions, Sidharth Malhotra will be playing the role of Vikram Batra and Kiara Advani will play the role of Dimple Cheema.