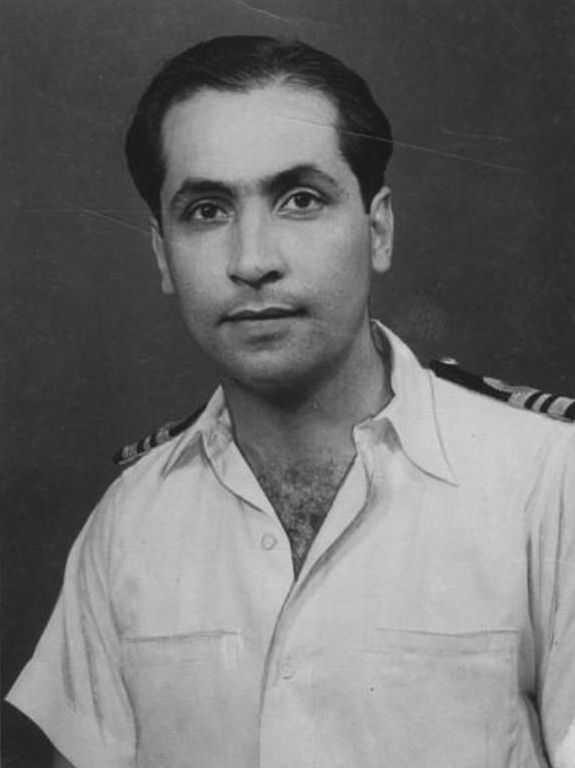 K. M. Nanavati was a commander in Indian Navi who was tried for the murdering a Sindhi businessman, Prem Ahuja, his wife's lover.
Wiki/Biography
K. M. Nanavati was born as 'Kawas Manekshaw Nanavati' in the year 1925 (age 79 years; at the time of his death). He went to Britannia Royal Naval College also known as Dartmouth in Hanover, New Hampshire, United States.
Physical Appearance
Height: 6′ (approx.)
Weight: 65 kg (approx)
Eye Colour: Black
Hair Colour: Black
Family, Caste & Wife
K. M. Nanavati belongs to a Zoroastrian family. His father's name is Manekshaw Nanavati, and his mother's name is Mehra Nanavati. He had a younger brother named Hoshang. His cousin sister, Bapsi Sidhwa was a writer. He married a British woman named Sylvia Nanavati. He has two sons, one of them being Feroze Nanavati and a daughter named Tannaz.
The Tale Of Tragedy
K. M. Nanavati was a senior commander with the Indian Navy, who settled with his wife Sylvia and three children in Bombay. He often used to be away from home because of his official assignments for a longer period. Sylvia, his wife, fell in love with Prem Bhagwandas Ahuja, a prominent Sindhi socialite and friend of Kawas Nanawati.
Kawas Nanavati returned home on 18 April 1959, only to find that Sylvia was distant and anxious. On inquiring, Kawas found out that Sylvia was having an affair with Prem Ahuja. Kawas felt disheartened. He asked Sylvia whether she would like to marry Prem. She remained silent all through this. Some reports claim that she asked Kawas for divorce so that she could marry Prem but doubted as to whether Prem would marry her or not. This led Kawas to take the matter in his own hands.
On 27 April 1989, Kawas drove Sylvia and his children to the matinee show of the movie "Tom Thumb" at Metro theatre. He went to his Naval Base in Mumbai, from where Kawas picked his service pistol. Kawas went to Prem's apartment, and as per the reports, Kawas had asked Prem as to whether he would take responsibility for his affair with Sylvia and marry her. Prem mocked him by saying that as if he would marry every woman he has slept. Kawas was outraged and shot him thrice on his chest killing him. 
After killing him, he went to the deputy commissioner of the police (DCP), John Lobo and surrendered himself.
The Verdict
Prem Ahuja's sister, Mamie Ahuja, filed a case against Kawas for murdering his brother. There were several trials, after which the jury verdict came in favour of Kawas declaring him 'Not Guilty' by 8:1 vote. The sessions judge, Ratilal Bhaichand Mehta, considered the acquittal as perverse and referred the case to the high court. High Court found Kawas guilty of homicide amounting to murder and sentenced him of life imprisonment. Supreme Court upheld the decision on 11 November 1961. He was pardoned after 3 years by the then governor of Maharashtra, Vijaya Lakshmi Pandit on account of ethnic-political machinations.
Death
K. M. Nanavati died on 24 July 2oo3 in Toronto, Ontario, Canada.
Facts
Prem Ahuja was a womaniser who was in numerous relationships, some allegedly with the wives of the army and high-rank officers.
Prem was at his residence and had just returned from his work. He decided to take a bath and was combing his hair, draped towel around his waist when Kawas Nanawati stormed into his room.
A tabloid titled, 'Blitz' headed by Russi Karanjia covered the whole story of K. M. Nanavati's case. It played a major role in giving a sympathetic turn to the story and portraying Kawas's image as 'wronged husband' and Prem as a 'Playboy.' At that time a copy of Blitz was sold for 2 rupees per copy, raised from the normal rate of 25 paise.
"Hindustan Times," a newspaper, once tried to contact Kawas decades later in Canada but he refused to meet the newspaper and wrote a letter saying, "the story to me is a sorry part of my life that I wish to forget."
 With the supreme court's sentencing, Kawas had to resign. His children faced a hard time in school, and all their possessions were sold at the expense of legal costs.
Ram Jethmalani, who was the lawyer hired by the Prem's sister Mamie tells that there was a man named Bhai Pratap, a Sindhi who was sentenced 18 months imprisonment for a small cheating case and the high court increased the sentence to 5 years. He further recalls that K. M. Nanavati's pardon was a trade-off that came together with the pardon of Bhai Pratap.
It was a fact that Kawas Nanavati knew Nehru-Gandhi family and Jawaharlal Nehru's sister Vijaya Lakshmi Pandit was the Governor of Maharashtra that went on the favour of him.
After the pardon, Kawas Nanavati and his family migrated to Ontario, Canada to live a life away from the public.
The case was so highlighted, and the public was so obsessed with the case at that time that Nanavati's toy revolvers and Prem Ahuja's towel were being sold at the Mumbai streets.
Kawas Nanavati's case caught the attention of various authors. There were books like 'Nanavati Ka Mukadama,' 'Death of Mr love,' and Salman Rushdie's 'Midnight's Children' has a fictional account of the case in one of its chapters.
There were even various films that were based on the plot of this case like, "Yeh Rastey Hain Pyar Ke (1963)," "Achanak (1973, and "Rustom (2016)."
K. M. Nanavati's case was the last case that was heard by jury trial in India as the government abolished the jury trials for most of the cases except that of Parsis, who still have jury trials for their marital disputes.