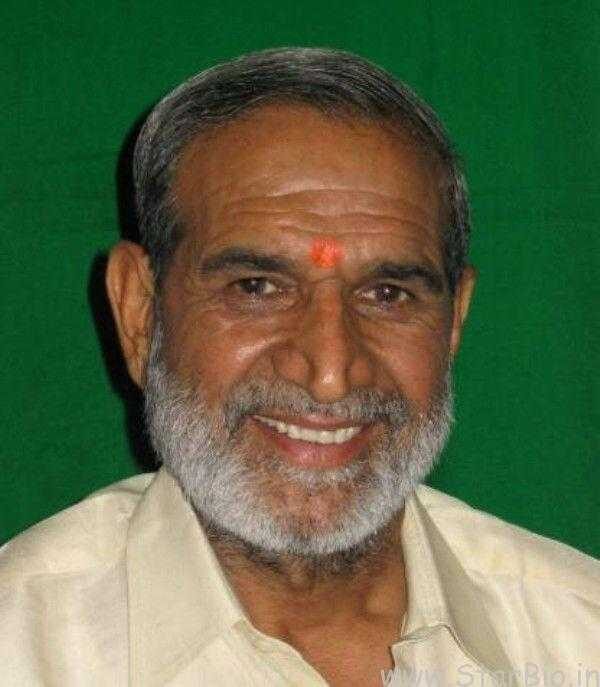 Sajjan Kumar is a veteran Indian politician who belongs to the Indian National Congress. Amidst his long political career, he is notoriously known for being one of the culprits of the 1984 anti-Sikh riots. From an active politician to a controversial figure, Sajjan Kumar's life has many aspects worth knowing. Let's discuss in detail about Sajjan Kumar's family, career, controversies and more:
Biography/Wiki
Sajjan Kumar was born into a Jat Family in Delhi, British India on 23 September 1945 (aged; 73 Years). He is a matric pass and was mostly taught at his home in Delhi. His family was financially poor, and according to sources, during his childhood, Sajjan Kumar had to sell tea for his family's subsistence. When he entered his youth, he started developing an interest in politics and often used to get himself involved in political discourses.
Family & Caste
Sajjan Kumar's father's name is Raghunath Singh, and his mother's name is Mee Kaur. His brother, Ramesh, is also active in politics. Sajjan Kumar has one son and two daughters. His son, Jag Parvesh, is an active politician. He is a "Jat" by caste and is considered a prominent Jat leader in Delhi and its neighbourhood.
Career/Political Journey
Sajjan Kumar's first active stint with politics was in 1977 when he contested the Delhi Municipal Election from Madipur and became Delhi Councillor. The same year, he was appointed the General Secretary, Pradesh Congress Committee (PCC), Delhi. His first stint in the Lok Sabha was in the year 1980 when a 35-year-old Sajjan Kumar had defeated Brahm Prakash; the first Chief Minister of Delhi in the 7th Lok Sabha Elections. Thereafter, Sajjan Kumar went on to be elected as a Lok Sabha Member in the 10th and 14th Lok Sabha Elections. In December 2018, he had to quit the primary membership of the Indian National Congress; following his life sentence in the 1984 anti-Sikh riots case by the Delhi High Court.
Controversy
Sajjan Kumar is considered one of the most controversial politicians of the Indian National Congress. He is mostly known as one of the masterminds of the 1984 anti-Sikh riots. After the assassination of Indira Gandi (the then Prime Minister of India) on 31 October 1984, several witnesses including Jagdish Kaur, Chamkaur, and Fota Singh, had come forward and named Sajjan Kumar as the one who had incited the mob to kill the persons belonging to the Sikh Community. In 2005, he was charge-sheeted; after his name appeared in the recommendations of the Nanavati Commission. After a lengthy timeline, Sajjan Kumar was finally sentenced to life on 17 December 2018 by the Delhi High Court.
Facts
Sajjan Kumar was born in a financially backward family.
In his childhood, he used to sell tea for the subsistence of his family.
He was very close to Sanjay Gandhi; a noted Indian politician and the son of Indira Gandhi.
Sajjan Kumar was one of the key figures who was given the charge to implement Sanjay Gandhi's Five Point Programme.
Sajjan Kumar has defeated two former Chief Ministers of Delhi– Brahm Prakash in the 1980 Lok Sabha Elections and Sahib Singh Verma in the 1991 Lok Sabha Elections.
He is one of the accused of the 1984 anti-Sikh riots and has been given life sentence by the Delhi High Court.