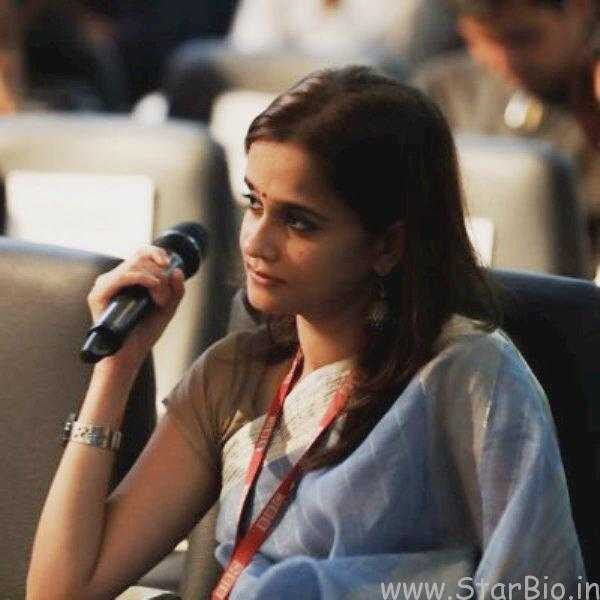 Sarvapriya Sangwan is a young Indian journalist who is quite popular in the field of Hindi reporting. She is best known for her reporting of the 2014 Lok Sabha Elections; when she accompanied Ravish Kumar in his reporting from various Lok Sabha Constituencies. Let's know more about Sarvapriya Sangwan's family, caste, career, and more.
Biography/Wiki
Sarvapriya Sangwan was born on 16 December (the year is not known) in Rohtak, the so-called Jatland in Haryana. She did her Primary Education from a school named Jyoti Prakash Public School in Rohtak. She started disliking Mathematics in her High School, and when she entered in the 12th standard, she opted Biology over Mathematics. After giving her 12th Board Examination, she started preparing for the Medical Entrance Examination and passed it in her first attempt. Thereafter, she pursued a BDS course at the Government Dental College and Hospital in Rohtak, Haryana. Sarvapriya also did her Master's in Journalism from Maharishi Dayanand University, Rohtak. Sarvpriya says that since her childhood, she has a keen interest in Law Studies, which has led her to pursue Law. She considers herself a Liberal and Non-Religious Person. She is also good at poetry and has often been spotted, reciting her poetry, at various Kavi Sammelans.
Family & Caste
There is not much information about Sarvapriya Sangwan's family. Her father (name not known) is also an active journalist. She hails from a Jat Family.
Career
After becoming a dentist, her father encouraged her to pursue journalism and asked her to join the NDTV Media Institute in New Delhi. At the NDTV Media Institute, she did a Diploma in Journalism, and thereafter, she got a chance to work with one of the renowned Hindi journalists, Ravish Kumar. She has worked with the research team of Ravish Kumar's show- Prime Time. At the NDTV, she also worked as an anchor from September 2011 to August 2017. She was first noticed by the public in 2014 when she extensively covered the Lok Sabha Elections; assisting Ravish Kumar. In September 2017, Sarvapriya left the NDTV and moved to the BBC World Service as a Broadcast Journalist.
Facts
Apart from being a journalist, she is also a dentist.
It was her father who inspired her to enter the field of journalism.
She considers Ravish Kumar as the best Hindi Journalist in India.
She is an active poetess and often takes part in various Kavi Sammelans.
She considers herself a non-religious person.