Veeru Devgan was an Indian action choreographer and film director. He was the father of veteran Bollywood actor, Ajay Devgan. He died on 27 May 2019 due to age-related illness.
Veeru Devgan Wiki/Biography
Veeru Devgan was born in a Saraswat Brahmin family in 1934 (Age: 85 years, at the time of death) in Amritsar, British India. To become an actor, he left home with his three friends in 1957 and he along with friends were sent to jail as they were travelling by train without ticket. The ticket examiner took them to the Magistrate, where, they were told to pay the fine or to spend a week in the lock-up as compensation. They did not have money so, they had to spend a week in prison. After reaching Mumbai, they realised that life is not easy here. Consequently, his friends returned to Amritsar but he didn't and did many jobs such as car cleaner, carpenter, etc. After earning some money from those menial jobs, he started to learn martial arts as he came to know that he was not very good at acting. Soon, he established himself as an action choreographer.
Family
The information about his parents is not known. He married Veena Devgan, who is a film producer.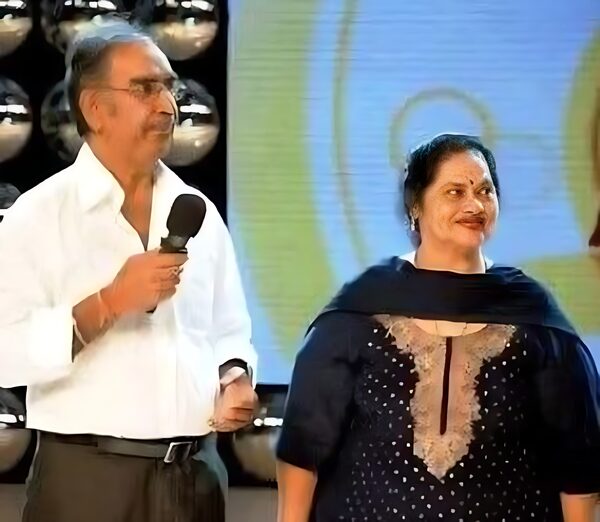 He had two sons; Ajay Devgan (Actor) and Anil Devgan (Director) and two daughters; Neelam Devgan and Kavita Devgan.
Veeru Devgan Career
Veeru Devgan was an action choreographer. He choreographed action and fight scenes in more than 80 films. His first film as an action choreographer was Roti Kapada Aur Makaan (1974). Actor, Manoj Kumar was the person, who helped him get this opportunity.
For the first time, he worked as a stuntman in the film, Anita (1967) starring Manoj Kumar and Sadhana. As an actor, he made his debut with the film, Sourabh (1979). He was also a director and directed many films. One of his best directorial films was Hindustan Ki Kasam (1999), starring Amitabh Bachchan and his son, Ajay Devgan.
He also produced some films such as Singhasan (1986), Dil Kya Kare (1999), etc. He also wrote ideas for the film, Jigar (1992).
Awards
Lifetime Achievement Award (2016)
Death
On 27 May 2019, he died at the age of 85 due to age-related illness. Many Bollywood celebrities paid tribute to his death.
Facts
In his long career, he worked as a Stunt Coordinator for more than 80 Bollywood movies such as Mr. India, Khoon Bhari Maang, Lal Baadshah, Prem Granth, Boxer, Shahenshah, Dilwale, Jigar and more.
His hobbies were travelling, watching sports, etc.