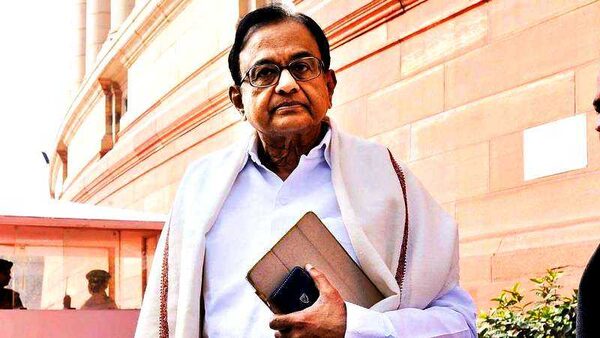 P.Chidambaram is a renowned Indian Politician. He was the Finance Minister in the Manmohan Singh Government from 2004 to 2014. He is a Rajya Sabha Member and also an advocate in the Supreme Court.
Wiki/Biography
P. Chidambaram was born on 16 September 1945 (age 73 years; as in 2018). His zodiac sign in Virgo. He was born in Kanadukathan in the Sivaganga District of Tamil Nadu. He did his schooling in Chennai from St. Thomas Convent, Madras Christian Higher Secondary School, and Loyola College. He then pursued BSc in Statistics from the Presidency College, Chennai in 1964. He obtained his law degree in 1966 from the Madras Law College, Chennai. In 1968 he went to the Harvard Business School in the USA for his MBA. After returning to India, he started practising law in the Madras High Court. He practised there for 2 years before moving to New Delhi to practice in the Supreme Court. He soon became the Union Leader of MRF; which got him interested in politics. He worked his way up and joined the Indian National Congress (INC).
He formed his own party- Congress Jananayaka Peravai in 2001. It was a local party in Tamil Nadu. After the 2004 General Elections, he merged his party with the Congress. He was even appointed as the Finance Minister in 2004 by the Manmohan Singh Government. He is now a member of the Rajya Sabha.
Physical Appearance
Height: 5′ 9″
Weight: 80 kg
Eye Colour: Black
Hair Colour: Black
Family, Caste & Wife
P. Chidambaram belongs to the Nagarathar Community (also known as Chettiar). He was born to Palaniappa Chettiar and Lakshmi Achi. He has a sister, Uma Narayanan, who is a businesswoman and runs a school-The Nest in Chennai. He has 2 brothers, P. Lakshmanan (Industrialist) and P. Annamalai (Deceased). Not much is known about his family.
He is married to Nalini Chidambaram. Their families did not agree to their marriage so they eloped on 11 December 1968. Nalini is the daughter of P.S. Kailasam; a Retired Supreme Court Justice, and Soundra Kailasam; a renowned Tamil poet and author who is also a senior advocate in the Madras High Court and in the Supreme Court.
They have a son, Karti Chidambaram.
Political Career
Chidambaram joined the Indian National Congress (INC) in 1972 and was also selected as a member of the All India Congress Committee (AICC). He was appointed as the President of the Youth Congress in Tamil Nadu from 1973 to 1976. In 1976, he was elected as the General Secretary of the Pradesh Congress Committee (PCC) of Tamil Nadu; a post which he served for a year. He contested and won the Lok Sabha Elections in 1984 from the Sivganga Constituency and was elected to the 8th Lok Sabha. On 21 September 1985, he was appointed as the Union Deputy Minister of Commerce by Rajiv Gandhi. After performing well and showing positive results, he was given the additional responsibilities of the Union Deputy Minister for Administrative Reforms, Personal & Public Grievances, and Pensions from 1985 to 1986. In 1987, he was promoted as the Union Minister of State for Personal & Public Grievances, Pension and Home Affairs (Internal Security). He was elected to the 9th Lok Sabha in 1989 from the Sivganga Constituency. During this period, he was a member of several important committees. In 1991, he was elected to the 10th Lok Sabha from the Sivganga Constituency; which had become his stronghold. He was appointed as the Union Minister of State for Commerce (Independent Charge) in June 1991.
Chidambaram quit Congress in 1996 to join the Tamil Manila Congress (TMC); a party formed by the ex-members of Congress top leadership of Tamil Nadu, who had quit to form a new party. The TMC and the other parties formed a coalition government in 1996 and Chidambaram was appointed as the Finance Minister. He got elected to the Lok Sabha in 1998 for a fifth time from the Sivganga Constituency and again in 2004 to the 14th Lok Sabha. He was appointed as the Union Finance Minister in the Manmohan Singh Government. He was elected again in 2009 as a Lok Sabha MP for the seventh time. In 2012, he was appointed as the Union Minister of Home Affairs in 2008, after the Mumbai terror attacks, following the resignation of the then Home Minister. In 2012, he was re-appointed as the Union Finance Minister after the Pranab Mukherjee was appointed as the President of India. He was elected to the Rajya Sabha in 2016.
Awards and Honours
The Best Administrator in India Award in 2012 by the K. Karunakaran Foundation
The Business Reformer of the Year Award in 2013 by the ET Awards
Controversies
Chidambaram had to resign from his post of the Union Minister of State for Commerce in July 1992 after it came to light that his wife, Nalini Chidambaram, invested in the shares of a company which was directly involved with the share market scam. It was also revealed that Nalini Chidambaram knew about the scam that was going on before the scam came to light and still invested in it and did not report it.
On 6 April 2009, a shoe was thrown at him during a press conference by journalist Jarnail Singh. Chidambaram was addressing a press conference explaining why Jagdish Tytler, a Congress leader, was given a clean chit in the 1984 Sikh riots. When Jarnail Singh was questioned as to why he attacked Chidambaram, he stated that Chidambaram did not answer him when he asked questions and neither did he give him a valid reply.
In July 2013, Ram Jethmalani accused Chidambaram of money laundering. In a letter stated to Chidambaram, he wrote that Chidambaram had Rs. 5,000 Crores laundered for him by the NDTV through Mauritius.
After the Mumbai bombings in 2011, Chidambaram was heavily criticized as the Home Minister. The Press and many Politicians blamed Chidambaram as there had been heavy investments made towards the upgrading the intelligence networks and security of India after the 26/11 attacks in 2008, and despite these investments, a terror attack took place of this scale.
In 2002, many reports came to light which revealed that Chidambaram's Karti and Sonia Gandhi's son-in-law Robert Vadra together took advantage of P Chidambaram's position as the Finance Minister of India. They used Chidambaram as the Finance Minister and were direct beneficiaries of the 2G scam. Karti and Vadra pushed the Aircel-Maxis deal forward so as to receive bribes in terms of cash and shares. P Chidambaram was also accused of delaying the Foreign Direct Investment proposal by seven months to let the Aircel-Maxis deal pass through.
Car Collection
Assets & Properties
Movable Assets: Rs. 42.95 Crores
Cash: Rs. 3.5 Lacs
Bank Deposits: Rs. 22.43 Crores
Bonds & Shares: Rs. 10.44 Crores
Jewellery: 32 gm Gold worth Rs. 87,000 and 3.21 Carat Diamonds worth Rs. 9.12 Lacs
Properties: Rs. 4.25 Crores
Agricultural Land in Athuru Village, Karnataka worth Rs. 1.93 Crores
Agricultural Land in Habbale Village, Karnataka worth INR 2.31 Crores
Salary & Net Worth
Salary: Rs. 1 Lac per month + other allowances (as a member of the Rajya Sabha)
Net Worth: Rs. 95.66 Crores (as in 2016)
Facts
P Chidambaram's grandfather, Sir Annamalai Chettiar, was the founder of the Annamalai University and the United India Insurance Company.
During his college days in 1969, he had started a political journal called The Radical View. He started this journal as he was drifting towards the Left's ideology. Chidambaram along with his two friends, N Ram (Editor of The Hindu) and Mythili Sivaraman (Women's Activist), started this journal, but N Ram and Chidambaram quit soon, but Mythili continued writing the journal.
P Chidambaram's budget as the Finance Minister in 1997 is still considered and called the Dream Budget of India for the Indian Economy. His mother was present in the parliament when Chidambaram was presenting the budget. When she came out, she told the reporters that she was extremely proud of the budget her son prepared and was happy that Chidambaram explained it so calmly.